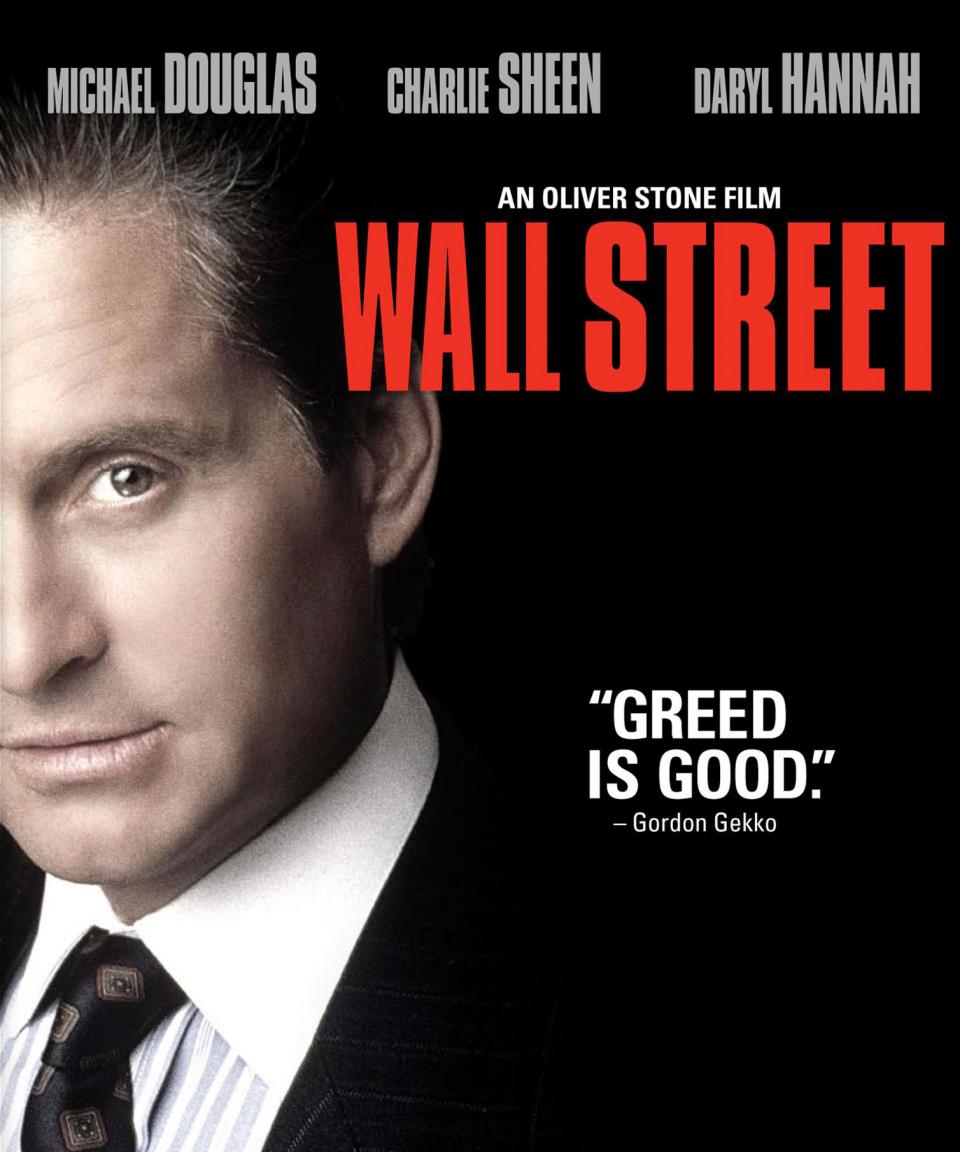 BACK IN THEATERS
SEPTEMBER 24th and SEPTEMBER 27th
Twentieth Century Fox Presents
Wall Street 30th Anniversary
In this riveting behind-the-scenes look at big business in the 1980s, an ambitious young broker (Charlie Sheen) is lured into the illegal, lucrative world of corporate espionage when he is seduced by the power, status and financial wizardry of Wall Street legend Gordon Gekko ( Michael Douglas in his Oscar-winning performance).
But, he soon discovers that the pursuit of overnight riches comes at a price that's too high to pay. Daryl Hannah and (Martin Sheen's) co-star in Oliver Stone's gripping morality tale about the American dream gone wrong. (Fathom Events)
This special 30th-Anniversary event also includes a unique look at 'Greed is Good", a retrospective.
When I experienced "Wall Street" at its release I thought it hit the nail on the head as far as the state of Ronald Reagan's America. All about the Benjamins, this country ventured down a road we continue to travel, with even more disastrous results – "Citizens United", "Corporations are People", "Enron", "The Worse Recession since the Great Depression", all in the name of "Greed is Good".
Stone made the film as a tribute to his father, Lou Stone, a stockbroker during the Great Depression. The character of Gekko is said to be a composite of several people, including Dennis Levine, Ivan Boesky, Carl Icahn, (endorsed Trump for the 2016 U.S. presidential election) Asher Edelman, Michael Ovitz, Michael Milken, and Stone himself. The character of Sir Lawrence Wildman, meanwhile, was modeled on the prominent British financier and corporate raider Sir James Goldsmith. (Wikipedia)
Check out "Wall Street" in a theater near you and take a look back at the not so distant past to fully understand why the rich get richer and the poor beg for healthcare. Brilliantly directed by Oliver Stone, it reminds us that if we don't know our history we are bound to repeat it.
Click here to purchase tickets.