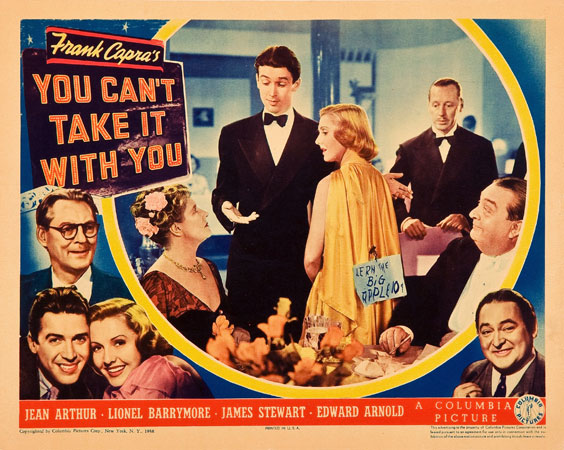 I enjoy classic television just like classic films so I'm hooked on a tv station called METV. Perry Mason with Raymond Burr is one of my favorites so I usually catch an episode daily. I love the convoluted storylines and the less than plausible show ending of the murderer jumping up in court and hysterically coping to the charge; a full confession no less.
I say all this because an episode the other day featured the scenario of the rich father trying to eliminate his son's less than a suitable new bride; "There's $50,000 in the safe for you to fly to Paris and get a divorce." That's quite the offer.
Anyhoo, that got me thinking about the brilliant, "You Can't Take it With You" the 1938 American romantic comedy film directed by Frank Capra, and starring Jean Arthur, Lionel Barrymore, James Stewart and Edward Arnold.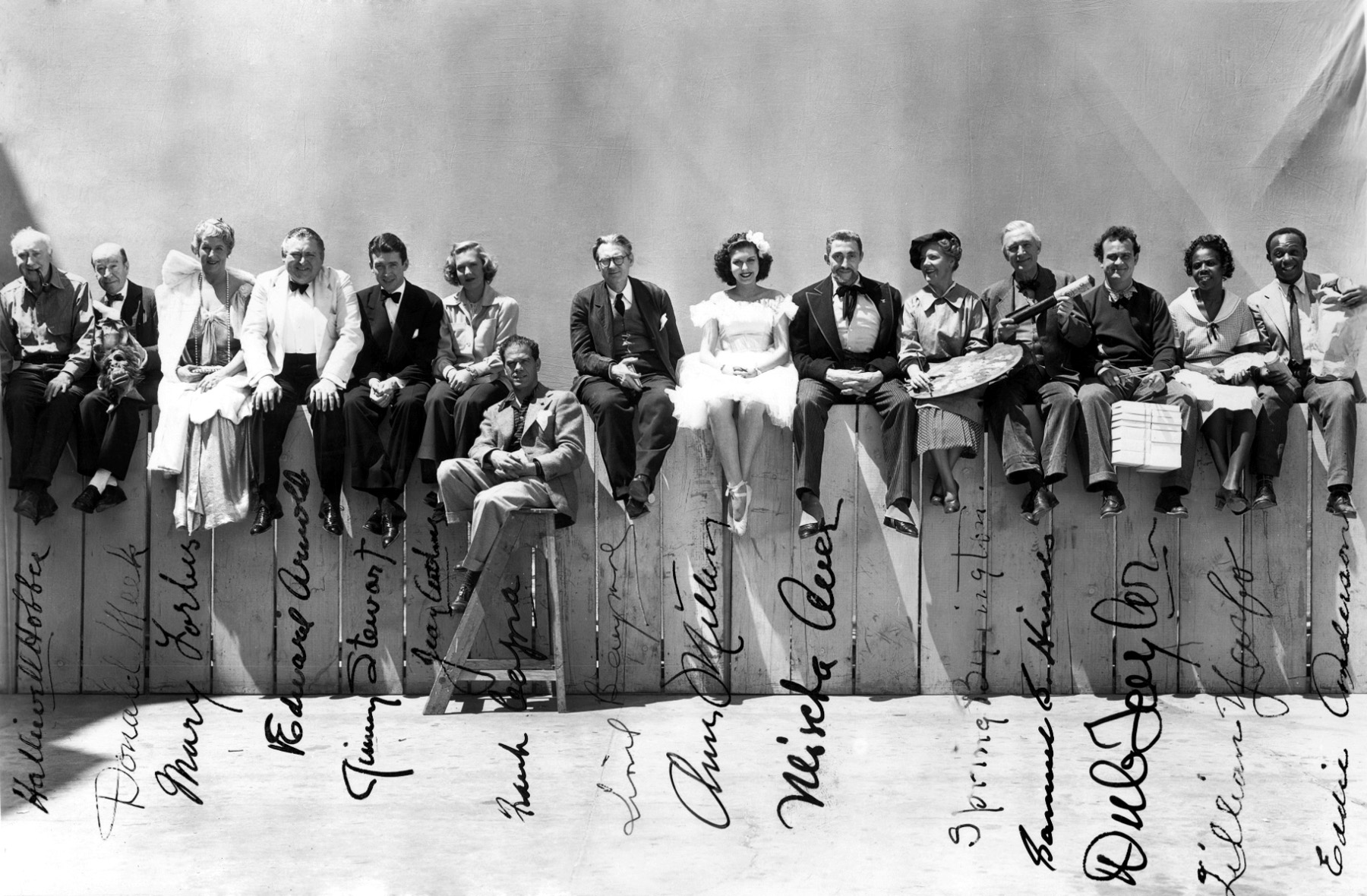 Cast with Director Frank Capra
Adapted from the Pulitzer Prize-winning play of the same name by George S. Kaufman and Moss Hart, the film is about a man (Jimmy Stewart) from a family of rich snobs who becomes engaged to a woman (Jean Arthur) who speaks her mind and is from a good-natured but decidedly eccentric family.
The film received two Academy Awards from seven nominations: Best Picture and Best Director for Frank Capra. An iconic director, this was Capra's third Oscar for Best Director in just five years, following It Happened One Night (1934) and Mr. Deeds Goes to Town (1936). It was also the highest-grossing picture of the year.
I love Jean Arthur's character (Alice) because she is a strong woman who knows who she is and isn't afraid to tell Jimmy Stewart (Tony) that his family can go to the blazes because they aren't better than hers; as a matter of fact, her family understands what Jimmy's doesn't, that money isn't everything and you can't take it with you. Friends and family are what gives your life worth.
Jimmy Stewart and Jean Arthur
Alice, sensing that her engagement to Tony will not be well received by his parents informs Tony that if their engagement is to go forward, he must invite his parents to the house to meet her family. I'm not sure what Tony was trying to prove but, he gives his parents the wrong date so the house is in disarray with the usual family "madness" in full view. (I said they were eccentric.)
Just another Tuesday night at the Sycamore house.
For me, the lesson of the movie is to live life to the fullest and cherish your family and friends. Don't worry about being judged by others, they're probably just jealous of how happy you are and how miserable they feel.
In the words of "Auntie Mame" from the 1958 movie.